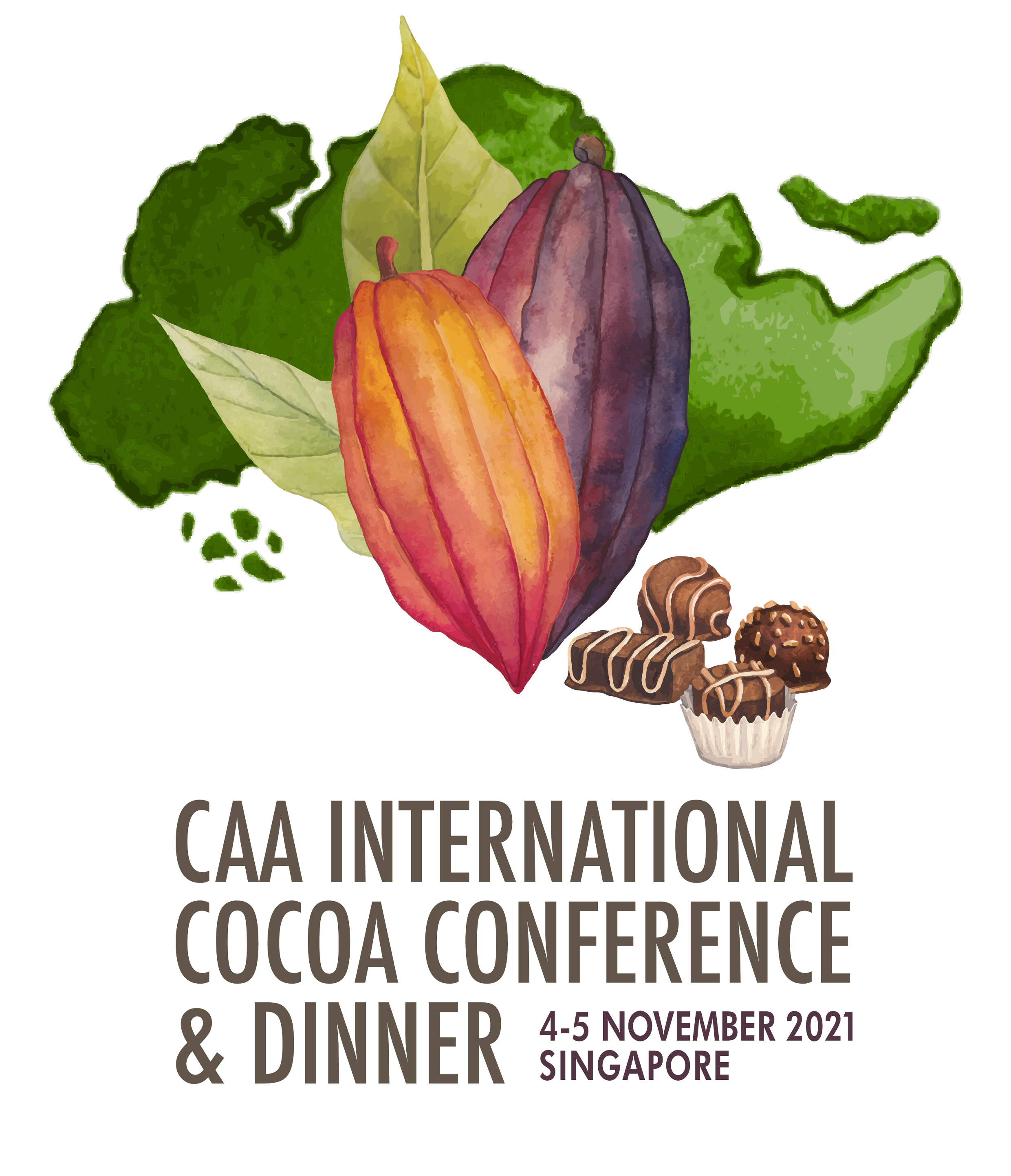 CAA International Cocoa Conference (4-5 Nov 2021)
Proudly organized by the Cocoa Association of Asia (CAA), next November.
We are pleased to announce that the new dates for the CAA International Cocoa Conference are from 4 – 5 November 2021 at the Raffles City Convention Centre (RCCC), Singapore.
This decision has been made considering the safety of our guests and audience as our top priority and we look forward to seeing you next year. In the meantime, please register your interest and we will be in with contact you.
The 2021 CAA International Cocoa Conference will bring together over 400 of the world's leading players in Cocoa & Chocolate to Singapore, for a powerful 2-day event of discussions, networking, and deal-making, ending with a spectacular Gala Dinner.
In 2017 our Conference theme was "Making Asian Cocoa Great Again", and in both 2018 and 2019 Asia's growing affluence and changing lifestyle-boosted consumption of cocoa products, raising demand year on year.
This market momentum led to 2019 being the busiest year on record for the CAA members, with nearly 900,00t of bean grindings, close to 20% of the world volume. However, as we write this update, in June 2020, the world we now live in has changed fundamentally, certainly for the foreseeable future. With consumer markets in a state of flux, some coming out of lockdown, some still with retail outlets closed, the future for demand is very unclear. A similar question can be posed for supply, origin counties appear to be weathering the Covid-19 storm with less effect than expected, and a surplus is being forecast for the coming season. What will the future reality really be?
Join us to find out the answers to these questions, as renowned industry experts, present the facts and then debate in a series of interactive panel discussions on key topics ranging, from the Macroeconomic Outlook for Asia and the World, through Asian Cocoa Supply, Demand and Sustainability, and the Marketing and Innovation trends that will underpin growth for the future.
Visit our Conference website at https://caacocoaconference.asia/