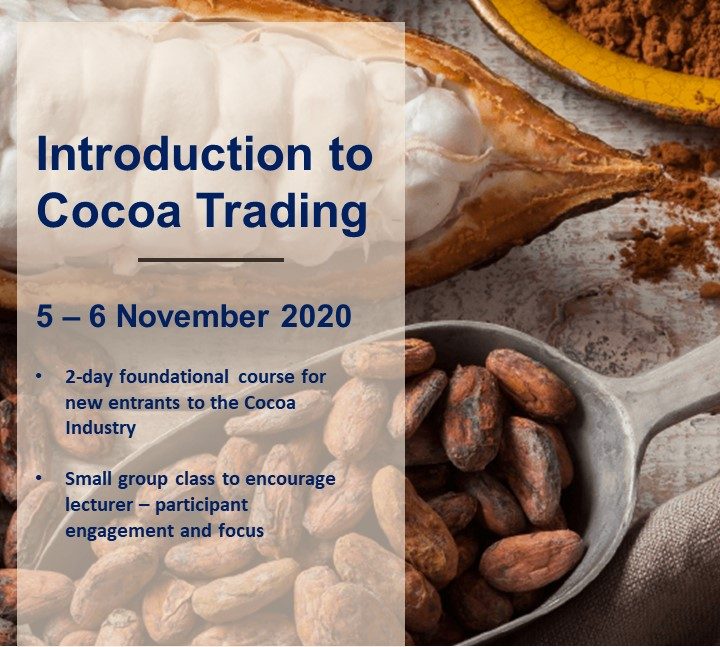 Introduction to Cocoa Trading Programme (5-6 Nov 2020)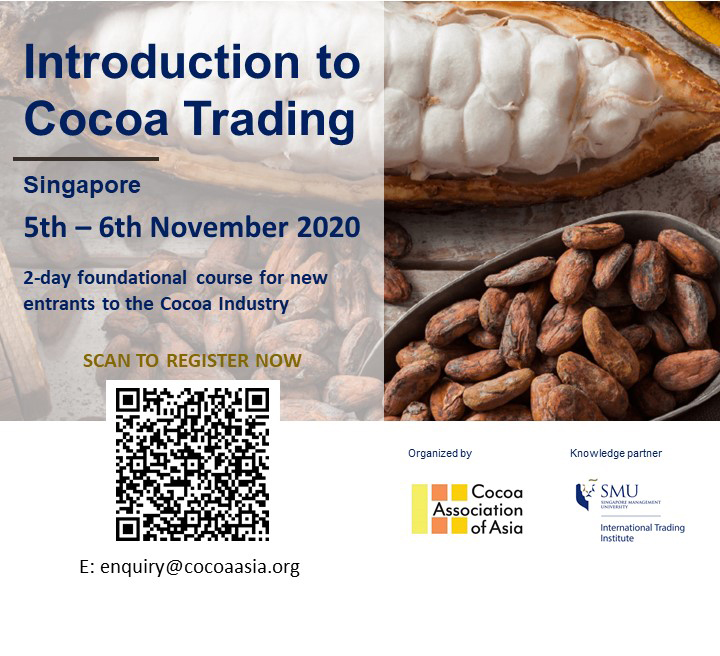 INTRODUCTION TO COCOA TRADING PROGRAMME jointly brought to you by the Cocoa Association of Asia and The International Trading Institute, Singapore Management University.
A 2-day programme designed to provide new entrants to the cocoa sector with a strong foundation. Course is expected to be oversubscribed.
Enquire now/request for a brochure: enquiry@cocoaasia.org