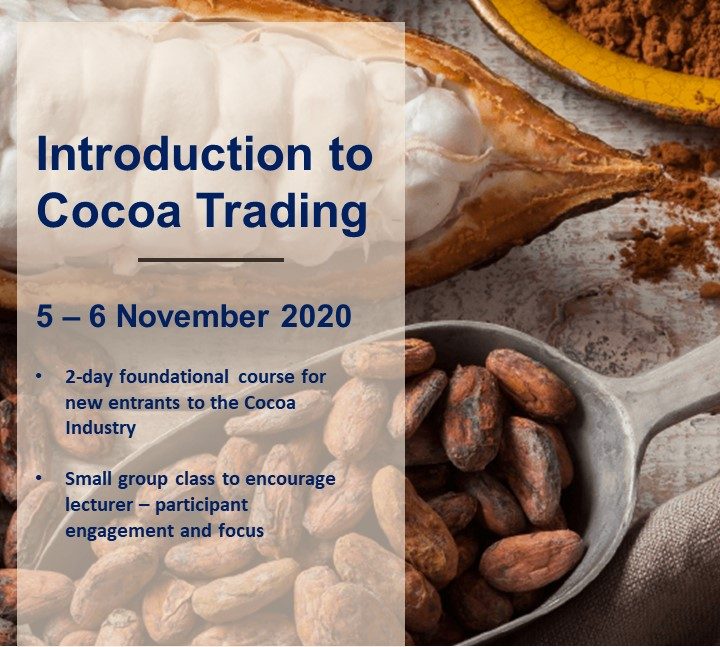 Introduction to Cocoa Trading Programme (5-6 Nov 2020) – ONLINE COURSE
5 – 6 NOVEMBER 2020 | 0900 – 1730HRS SINGAPORE TIME | ONLINE COURSE
A 2-day foundational course for new entrants to the Cocoa Industry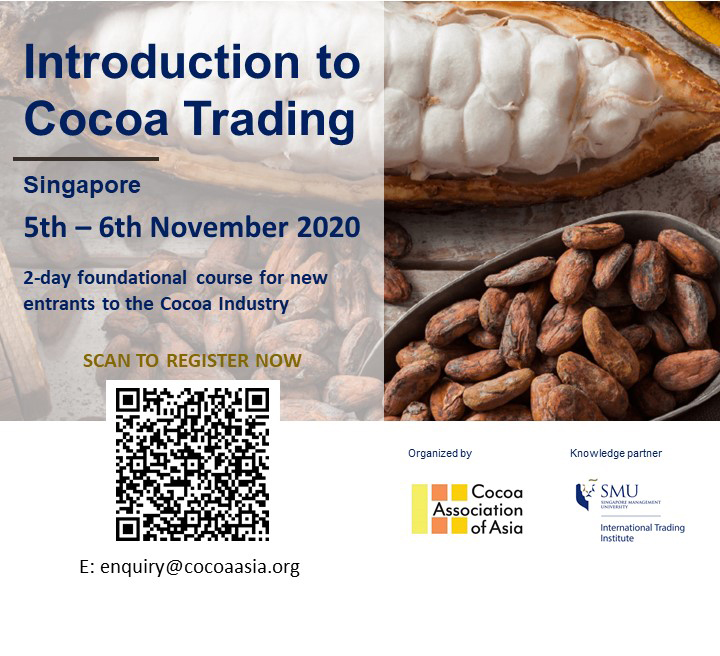 Jointly organized by Cocoa Association of Asia and Singapore Management University
This course provides individuals who have had little or no experience with Cocoa, develop competencies, skills and knowledge needed for a career in the Cocoa industry.
Upon completion of the programme, participants will be able to fully appreciate the value of Cocoa throughout history, develop a deeper understanding of the commodity, the manufacturing process, know how the cocoa trading chain functions and risk management.
This is the first of such a programme to be offered in Asia.
Request for a brochure: CLICK HERE