Founded in the Netherlands 125 years ago, Rabobank is a Dutch cooperative and a global leader in food and agri banking with the purpose of 'growing a better world together.'
Through our knowledge, networks and financing capabilities, Rabobank is committed to encourage the entire food supply chain to work together for a more sustainable food eco-system.
Internationally, our focus is on serving customers in the global food and agri sector and we are also active in trade & commodity finance for agribusiness, energy and metals. In the Netherlands, Rabobank focuses on Food & Agribusiness, retail, and private banking customers.
Rabobank has a long-term presence in Asia with its first office set up in Singapore in 1986. Rabobank Singapore is the Southeast Asia Hub for the Group serving customers in Indonesia, Malaysia, Philippines, Thailand, Vietnam and Singapore.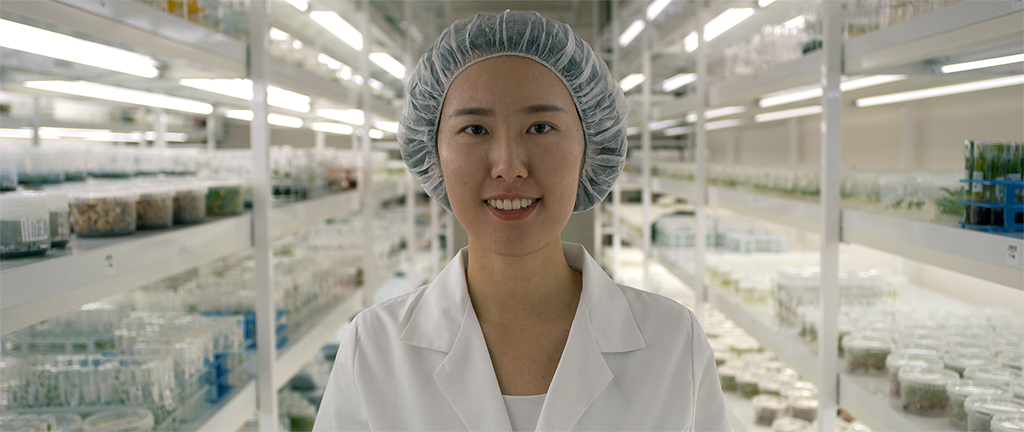 About Rabobank
Active in 40 countries
Global staff strength of 43,822 employees
Annual income of EUR 11.95 billion and Net Profit of EUR 2.2 billion in 2019
Measured by Tier 1 capital, Rabobank Group is one of the world's largest financial institutions
High credit ratings by all rating agencies
Ranked first out of 374 Diversified Banks by Sustainalytics for a second consecutive year.
Our Trade & Commodity Finance unit is renowned for its expertise and network as shown by the numerous awards won by Rabobank over the years including Best Commodity Finance Bank and Best Global Soft Commodity Bank.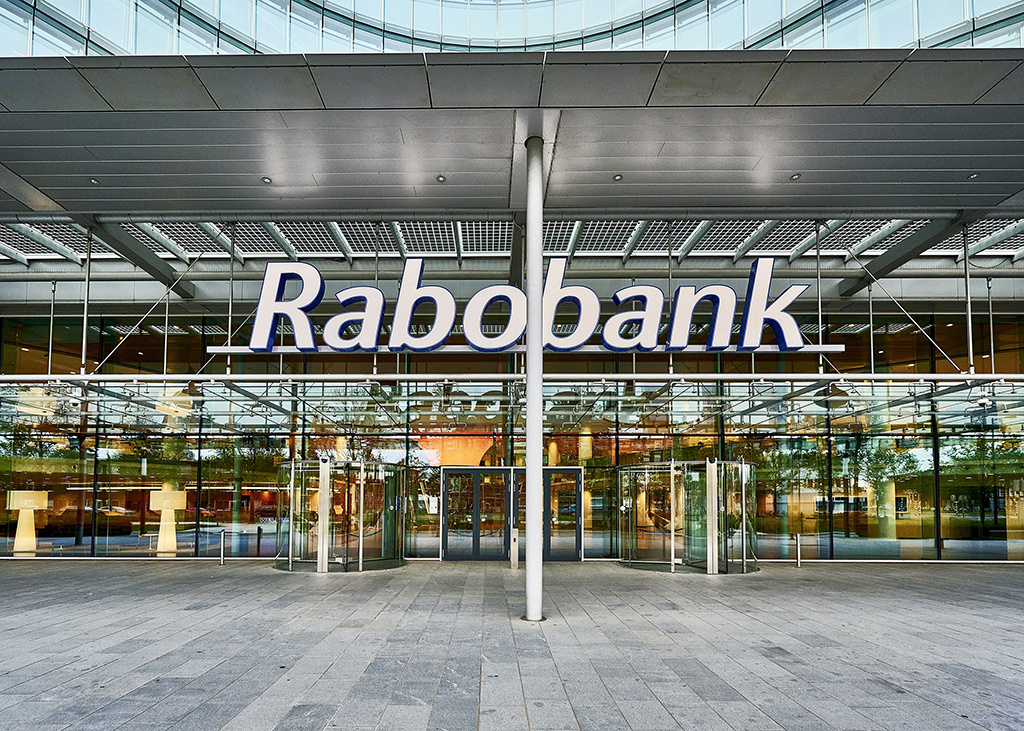 Our Mission of 'Growing a better world together'
By 2050 there will likely be almost 10 billion mouths to feed. People are also living longer and they all need enough healthy food to eat. The global food challenge affects everyone and an approach is needed that works worldwide in every food chain, so that agricultural entrepreneurs can grow more produce with fewer resources and so consumers learn to make more thoughtful choices about what they eat every day.
With this goal in mind, enabling the change to a more sustainable food supply chain by working together with our food and agriculture clients around the world is core to our mission of 'growing a better world together'. We do this by offering financial products to our customers who produce, transport, and sell food, but we also share with them our knowledge and networks. By connecting them with interesting parties they could cooperate with, we encourage the entire food chain to always work on innovation and becoming more sustainable.
Our efforts are focused on addressing the four most pressing food issues:
Increasing the availability of food
Improving access to food
Promoting a balanced nutrition
Increasing stability of food supply chains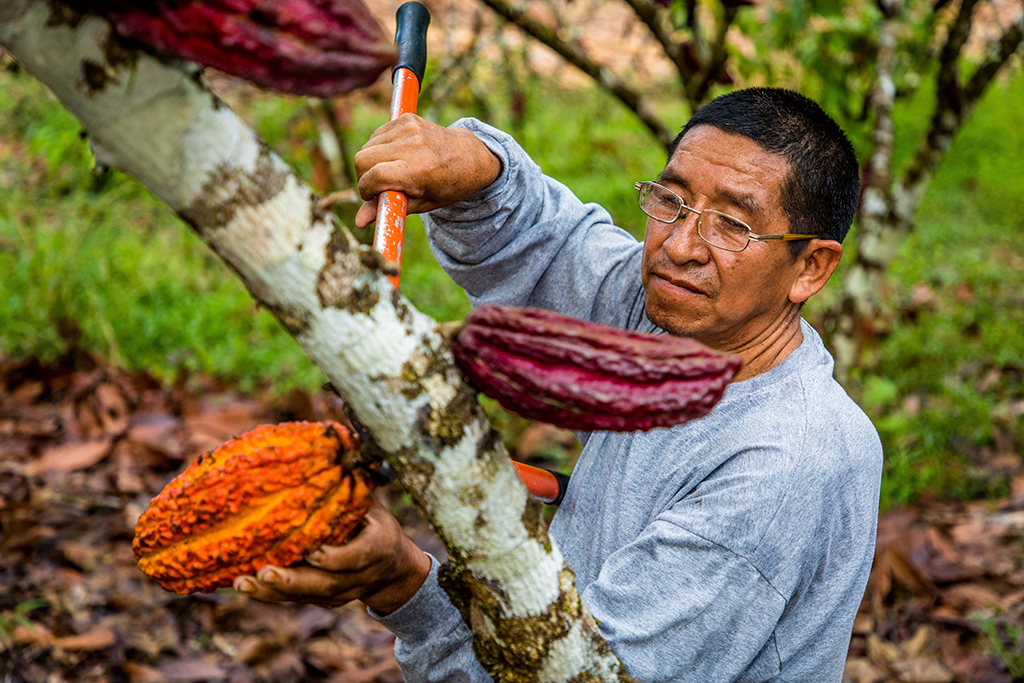 Meaningful cooperative
Rabobank is one of the Netherlands' largest cooperatives with nearly two million members, started  as a cooperative in the late 19th century by Dutch farmers and horticulturists. While the world has changed dramatically since then, Rabobank continues to have this cooperative mindset to this day.
We take a stance on social issues that matter to our clients and stakeholders, such as climate change, biodiversity and to feed the world sustainably. In 2019, we ploughed back EUR 45.4 million of our net profit to communities by supporting local non-profit initiatives. We entered also into a partnership with the UN Environment (AGRI3 Fund) to promote forestry protection and sustainable agriculture. We take part in sectoral climate initiatives as part of the Dutch climate agreement and are a member and co-chair of the Climate Smart Agriculture Working Group of the WBCSD.
Through the Rabobank Foundation, Rabobank invests in capacity-building among its project partners to promote self-sufficiency. Rabo Foundation improves the position of small-scale farmers in developing countries by providing organisations access to financing, knowledge, networks and innovative solutions. In 2019, Rabo Foundation extended EUR 27.5 million in loans, guarantees and technical assistance t0 277 farmer organisations in 22 countries in Asia, Africa and Latin America.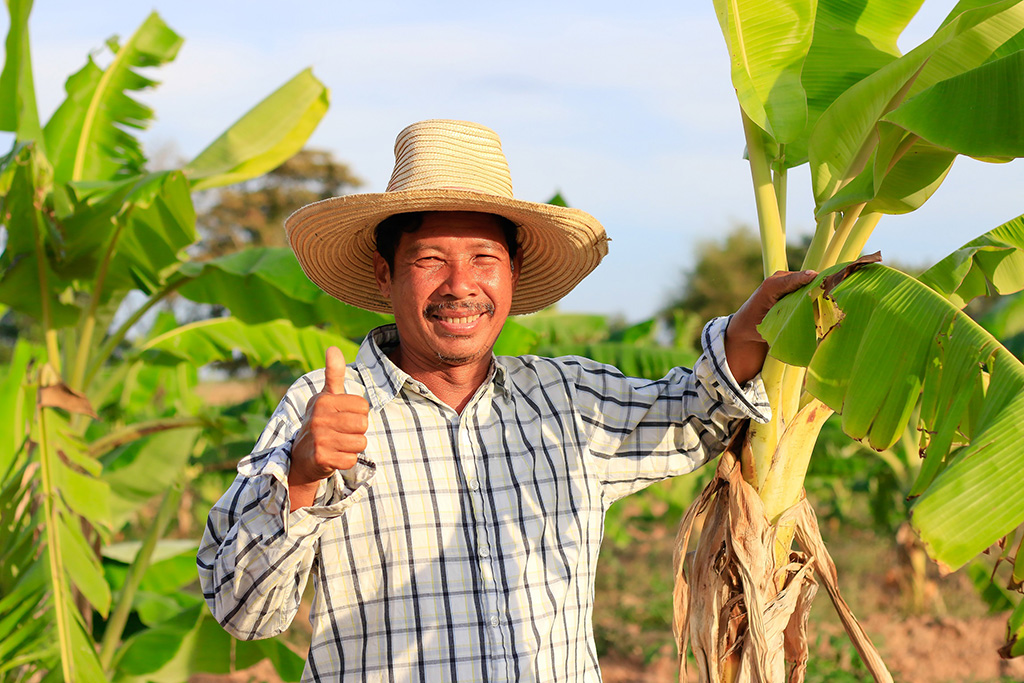 For more information, visit www.rabobank.com