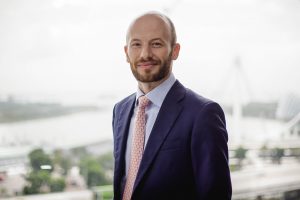 Dear Members and Partners,
Welcome to the Cocoa Association of Asia ("CAA") website!
We are your gateway to all things cocoa, bringing you the latest insights, trends, and information from the heart of the cocoa industry.
Who We Are
The CAA was established in 2004 and aims at supporting the Cocoa industry in Asia Pacific, from cocoa farming to manufacturing and promoting of cocoa and chocolate products.
We represent the cocoa value chain: traders & exchange, logistics providers, cocoa processors, chocolate manufacturers and fast moving consumer goods companies (FMCGs). More than 90% of the cocoa physical trade and manufacturing in Asia are represented among our members.
Our mission is to connect cocoa enthusiasts, professionals, and businesses, fostering a vibrant community that celebrates the art, science, and culture of cocoa.
What We Offer
Insightful Resources
Events and Workshops
Networking Opportunities
Sustainability Initiatives
Market place
Our subcommittees, made of industry experts, provide high quality information and data, put together by members and for members
Trade Policy & FSQR: Promote good regulatory & quality practices in the preparation, adoption and application of standards, technical regulations and conformity assessment procedure
Knowledge: Encourage participation in education, information exchange and awareness programs to build a robust and skilled workforce for the cocoa and chocolate industry
Sustainability: To foster continuous improvement, coordinated decision-making and ensure that all our stakeholders have a voice in policy-development in the critical area of sustainable development (climate and social justice)
Navigating the Challenges of the Ever-changing Cocoa industry
The cocoa sector faces tremendous challenges ahead:
A declining Asian Cocoa crop – and increasing dependence on West African and South American beans
An increasingly regulated environment: In particular the European Union (EU) regulation on Traceable Cocoa, Deforestation and Human Rights that are expected to set a new global standard
A sustainability imperative: Ensure cocoa and chocolate will still be around for the generations to come by increasing farmers' income, encouraging the young generation of farmers, and creating an appealing sustainable cocoa and chocolate proposal for the consumer.
With the support and collaboration among industry stakeholders, the Cocoa Association of Asia takes a leading role in addressing the obstacles that lie ahead, ensuring a resilient and sustainable future for the industry.
Elie Fouché, CAA Chairman